Simon Bennison
Is a Lighting Designer based in London working across ballet, dance, opera and theatre productions.
Interested in all collaborations for performance as well as lighting opportunities for art installation, architecture, consultancy and film.
He is the former Lighting Associate for the Royal Opera House.
Recent works The Dante Project won Best New Dance Piece at the South Bank Awards 2022, Anemoi won Best Classical Choreography at the Dancing Times Awards and Scherzo won Best New Dance Piece at the South Bank Awards 2021.
The work page includes images from selected pieces and see news for recent openings.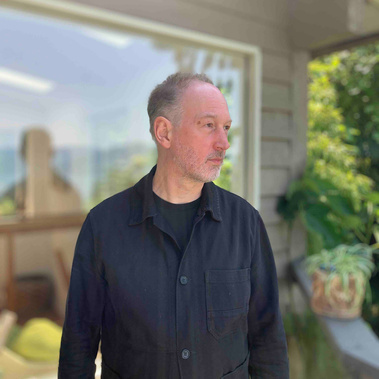 Recent Works
Recent lighting for ballet & dance includes Dispatches Duet (Pam Tanowitz), See/Us!! (Joseph Toonga), Concerto pour Deux (Benoit Swan Pouffer), For Four (Christopher Wheeldon) and Prima (Valentino Zucchetti) all for A Diamonds Celebration (Royal Ballet). Take 5 Blues (Stina Quagebeur/English National Ballet), Anemoi, Morgen, Scherzo and The Illustrated Farewell for the Royal Ballet. Le Baisir de la Fée for Scottish Ballet and for Perm Ballet. The full length ballets Ondine (Bolshoi Ballet) and Romeo & Julia (Royal Ballet of Flanders & Ekaterinburg Ballet). And one act pieces for the Headspace Dance Company programmes If Play is Play and Three & Four Quarters.
Other pieces also for the Royal Ballet include Tarantella, Ballo della Regina, See Even Night Herself is Here, Carousel Pas de Deux, The Lesson and Renard.
The Dante Project, Ravengirl and Metamorphosis for the Royal Ballet have been Co-Designed & Assistant to Lucy Carter.

Recent opera includes Dido & Aeneas for Bath Theatre Royal Ustinov.
Recent works for theatre includes a full length film of How It Is Parts 1/2/3. Happy Days and Disgraced for the Norwegian National Theatre, The Lady from the Sea for the Print Room. And a further series of Samuel Beckett plays with the company Gare St. Lazare including First Love, The End, The Beckett Trilogy and the devised musical piece Here All Night.
Academic
From Manchester. Post Graduate study of Light & Lighting for the Built Environment at UCL Bartlett School (MSc) and Music Composition from the University of Surrey (MA).
Earlier trained in Lighting Design, Design and Theatre Architecture at the Yale School of Drama (Connecticut/USA) and at the Royal Academy of Dramatic Art (RADA /London).
Additionally gained Architecture, (BA Hons'), from the University of North London with initial music study completed at the now University of Salford.